Categories
Ads in Rome
3
Biomass Market Services, OÜ,

EE
Rome, IT
We sell bard dry after-alcohol and fodder yeast (in granules and sawdust). Packing of big-bags or bags of 25-30 kg. Import from Russia and Ukraina. (viber, whatsapp) e-mail:
Biomass Market Services, OÜ,

EE
Rome, IT
We sell wood pellets from wood (pine, spruce), quality as A1 (ash to 0.7%), light color and cappuccino. Packaging big-bag 1 ton and a bag of 15-kg with a logo on a bag and without inscriptions (a
Within the radius of 152 km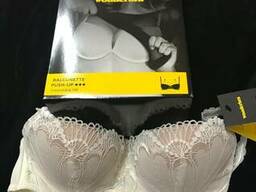 Нижнее белье Wonderbra оптом, Milan.
€35 /pc €6.50-7.50 /pc wholesale
×
×
×